Overview
Details
Hyper 103
Cooler Master exclusive X-Vent and Air-Guide technology optimize the air flow toward heatpipes and ultimately reduce CPU temperature.
3 direct Contact heatpipes with stylish aluminum fins to provide excellent heat dissipation.
92mm wide range PWM blue LED fan, RPM can be fine tuned for maximum airflow or whisper quiet operation.
New tool-free mounting system for trouble-less installation.
A blend of form and function, the Cooler Master HYPER 103 cooler delivers great cooling performance on all modern AMD/Intel platforms. Three direct-contact heatpipes with perfectly spaced fins deliver optimized conductivity, while Cooler Master's exclusive X-Vent and Air-Guide technology optimize air flow toward the heatpipes. A 92mm PWM fan offers you the ability to keep balance between air flow and operation quietness, and the blue LED steals attention instantly when your rig is powered on. Installation can be quick and easy, thanks to the tool-free mount system. The Cooler Master HYPER 103 is great for your new build and old system upgrade.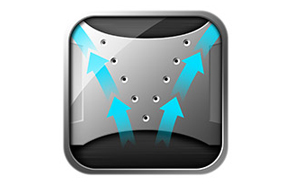 Exclusive Air-Guide Technology
Funnel-shaped aluminum fins and a series of perforated dimples help to guide the airflow towards the heatpipes, greatly reducing CPU temperature.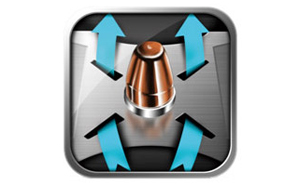 Cooler Master exclusive X-Vent
Positioned in a 45 degree angle and surrounding the heatpipe, each fin-blade features X-shaped vents that create areas of high and low air pressure, resulting in several controlled vortices. These small and chaotic turbulences produce strong gusts that reduce overall airflow but improve airflow where it matters the most – next to the heatpipes.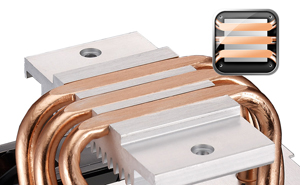 Three Direct Contact Heatpipes
The base is engineered to minimize CPU contact gaps and the stylish aluminum fins provide excellent heat dissipation.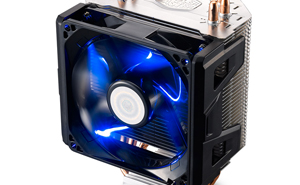 Wide-Range 92mm PWM Fan
The Hyper 103's 92mm PWM fan features a wide speed range and can be fine-tuned for maximum cooling performance or silent operation. The low profile tower heatsink is the perfect match for small systems.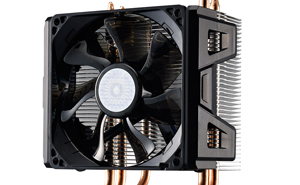 Quick-Snap Fan Bracket Design
The friendly design makes the fan installation easier.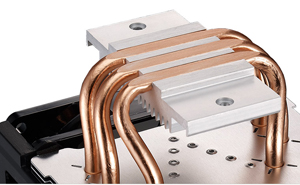 Tool-free Mounting System
New tool-free mounting system ensures hassle-free installation. Universal retention brackets are compatible with the latest Intel and AMD socket CPUs.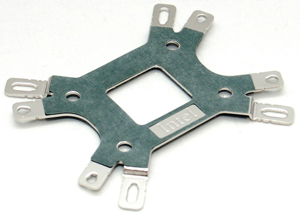 Broad Compatibility
Supports a wide range current and legacy platforms, including Intel LGA 2011-3 / 2011 / 1366 / 1156 / 1155 / 1151 / 1150 / 775, and AMD FM2+ / FM2 / FM1 / AM3+ / AM3 / AM2.
Specifications